Resources
Just joining the college, preparing for a job interview, or looking to work with our students, the Career Center at Culverhouse offers many services for students, alumni, and employers alike.
---
Learn about Culverhouse majors and begin your search for your future career.
Choose a Major

Exploring Majors Worksheet

– searching for a major can be overwhelming. This worksheet includes a few steps that may facilitate the process.

Explore Careers

CareerBeam is a virtual tool to help you identify careers that may be of interest based on your preferences.
O*Net Online is a database of hundreds of occupations described in terms of daily tasks, the knowledge required, and qualifications and interests of the typical worker. You can search for occupations by title, industry, or projected growth. The Advanced Search option allows you to browse occupations by abilities, interests, knowledge, and skills related to the job.
---
Workshop resumes, participate in mock interviews, and hone your soft skills.
Culverhouse Connections
Resume/Cover Letters
Mock Interviews
Professional Development Programs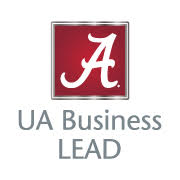 ---
Search for jobs and internships and get involved with our college.
Handshake

Internships
Job postings
Career fairs and other professional development events
---
Discover ways to get involved with our students and with our partners.